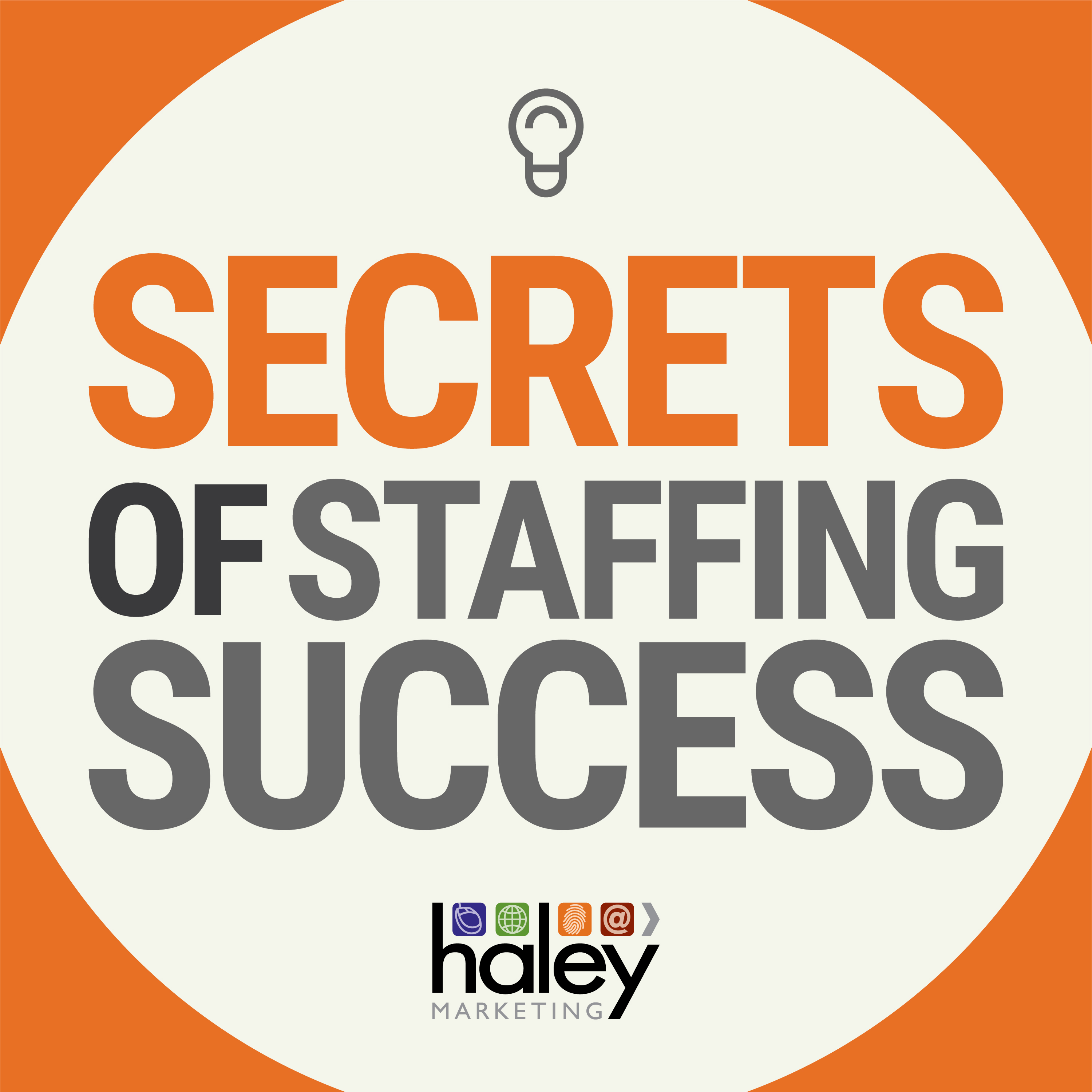 On this episode of InSights, Brad Bialy and Matt Lozar discuss:
How to write great job descriptions (1:20), a rapid-fire round of best places to share your jobs on social media (9:15), the recent technological advances to the Haley Marketing Job Board and the importance of providing consistent shareworthy services in the staffing industry (23:33)
During segment 3, Seen and Heard, they're joined by Victoria Kenward, Co-Founder and Chief Operating Officer of Haley Marketing Group.
Have a question on the InSights shared during this episode? Follow Brad (@BradBialy) and Matt (@Matt_Lozar) on Twitter and let them know what you're thinking.
Referenced in this Episode:
[Article] The Ultimate Guide to Job Descriptions in 2019
[Product] Job Board. Posting jobs has never been easier.
[Report] 2019 Recruitment Marketing Benchmarks Report
Episode Presented by Haley Marketing:
Want to stand out. Stay top of mind. And sell more? Haley Marketing's philosophy is simple - to make great marketing more affordable. Whether you're looking to drive sales leads or attract more qualified candidates, we make it easy for you to stand out in a saturated market.
To learn more visit: haleymarketing.com